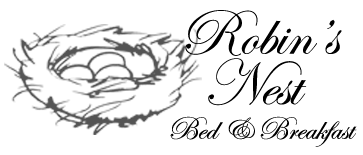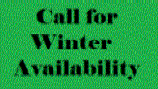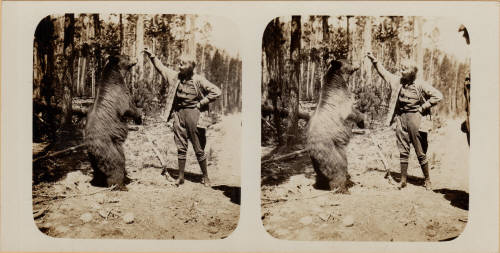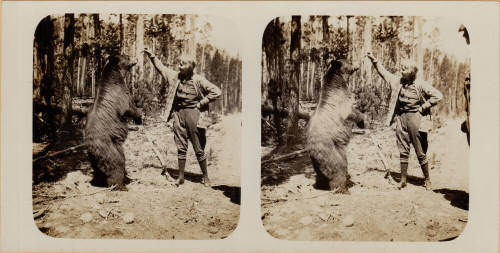 After dreaming for many years of living close to the Park, the Lord let that dream come true in 2001 when Bob and Robin bought a bed & breakfast in Cody, Wyoming. They have been proud to host many fine visitors from around the world at the Robin's Nest in Cody. See their home at www.RobinsNestCody.com They are active in their community of Cody and are members of the Cody Art League, as both are artistically inclined. Robin paints and Bob has the unusual hobby of "bone art". He assembles "road kill" animal bones into various fanciful creatures.

Recently Bob and friend Paul Horsted collaborated on a book project "Yellowstone Yesterday and Today" now available for purchase on the "Gifts" page when you make your reservation or just give us a call at 307-527-7208. $5 shipping/handling and sales tax added to Wyoming residents.
Stereoviews of Yellowstone National Park
Bob's most time consuming habit, other than being in Yellowstone National Park, is that of collecting, displaying and talking about the earliest stereoviews of the Park. The collection has drawn attention from all over the country and has been on display in the Old Faithful Inn on numerous occasions, at the 125th Anniversary seminar at Mammoth Hot Springs (1997), in Texas, at the Sam Houston Memorial Museum (1998), in the West Yellowstone Museum (2005), and at the Gateway Museum in Livingston, Montana (2006.) His photos have been used in published articles by Park historian Lee Whittlesey and others; as well as by Karen Reinhart and Jeff Henry in their book Old Faithful Inn: Crown Jewel of National Park Lodges (2004.) The collection contains many of the earliest views of the Park from 1871 forward. It is this collection that is previewed by Bob and his guests that take his guided tours of Yellowstone. Seeing the 19th century photos before entering the Park gives his visitors a unique opportunity. Not only do they actually see Yellowstone as it looked in the 1870's and 1880's in stereo format, they can also visit that same sites and walk the same ground. This gives his guests a far greater appreciation for the history that is so much a part of our first National Park.
These stereoviews are some examples of the early photography of Yellowstone. Children playing at Mammoth Hot Springs c1905 this image was used in Ken Burns National Park Series.The other are tourists on a Stagecoach at National Hotel, MHS 1883.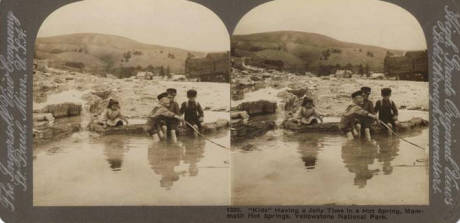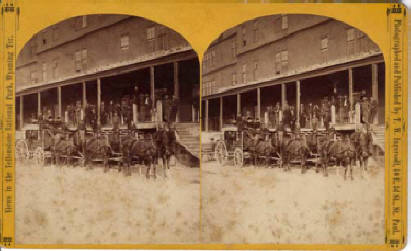 The collection is turning into a book in collaboration with Paul Rubinstein. The book is a combined "coffee table"/reference work. Many fine old photos will be represented, as well as catalogs of the numerous publishers of Yellowstone stereoviews. A small hand-held stereo viewer will come with the book to allow the reader to view the pictures in 3D. One will feel as though he is standing along side F. Hayden, Henry Jackson , Thomas Moran, Joshua Crissman, Bird Calfee and all the other early explorer/photographers of 19th century Yellowstone. See the stereoviews of Yellowstone on the following web page http://www.yellowstonestereoviews.com/